The first Time of Renewal radio broadcast was heard on WELP 1360AM at 12:30 PM on February 11, 2016.
Time of Renewal is currently broadcast on 8 radio stations across the US and expanding every few months.
Rev. Dr. Earl A. Bland is Pastor of the Charleston Presbyterian Church in Charleston, SC.
Rev. Dr. Earl A. Bland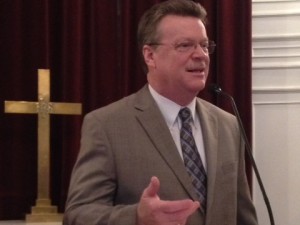 Click on Dr. Bland's Biographical Information to see more about Dr. Bland.
Contact Information
Physical Address:
Time of Renewal Ministries
414 Allamby Ridge Road
Moncks Corner, SC 29461
Mailing Address:
P.O. Box 910
Goose Creek, SC  29445
Telephone: (678)694-8238
Email: pastoreab@gmail.com